NUCLEAR SYSTEMS AND SERVICES
---
Delphi Control Systems Inc. has been designing and manufacturing nuclear analysis and control systems for over thirty years.  These systems include:
Containment Monitoring
Secondary Water Analysis
Primary Water Analysis
Gas Analysis
Reactor Building Sampling
Gaseous Radwaste
Liquid Radwaste
Post-LOCA Hydrogen (PWR)
Post-LOCA Hydrogen and Oxygen (BWR/ABWR)
Combustible Gas Monitoring
Post-Accident Sampling
Offgas Hydrogen/Oxygen
Control Panels
ASME N Stamp Instrument Racks
Delphi is the leading supplier of safety-related H2/O2 Analyzer Systems.  We maintain a full inventory of spare parts available for immediate shipment.
Contact us at delphi.parts@delphicontrolsystems.com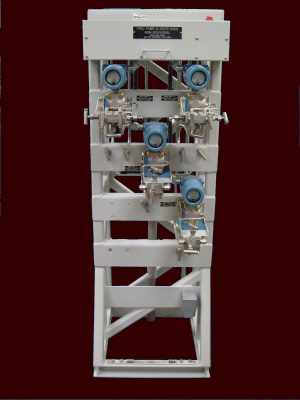 1-E INSTRUMENT RACK
Spare Parts Support
Field Service Assistance
Training On-Site/In-House
Free Technical Support
Free Regulatory Support
Equipment Qualification
Upgrades & Retrofits